Facebook Pages and Groups
Facebook's social networking dimension allows to bring together acedemics, students, researchers and research participants in order to work together. There are a great deal of pages dedicated to New Media research on Facebook, although a vast majority of them are just advertisements for different companies specialising in digital advertising. On the other hand, pages associated with particular New Media degrees usually have a number of insightful articles and researches linked, but that is quite often lost in accumulation of departamental information, as well as student events. As a result, it is difficult to find straighfoward resources, that could be of use.
Listed below are Facebook pages that feature information, reasearch and events related to New Media, useful in academic context.
Social Media Research Foundation

A group of researchers who want to create open tools, generate and host open data, and support open scholarship related to social media.

MIT Comparative Media Studies/Writing

A page for Massachusetts Institute of Technology programme that applies critical analysis, collaborative research, and design across a variety of media arts, forms, and practices. Interesting source regarding gaming culture.

Social Media Research

A page designed to bring together researchers, research participants and everyone interested in Social Media Research.

Digital Media & Learning Research Hub

An international research center, located at the system-wide University of California Humanities Research Institute. It provides compelling research, information about best participatory learning practices, applications, programs and their assessments that engage digital media.

New Media Knowledge (NMK) is a learning and business information resource for digital interactive media.

The Hypermedia Research Centre is a research group based in the School of Communication and Creative Industries at Westminster University. The research areas include : the social, political, technological and cultural impact of the new digital media.

aion / new media art research


aion is a group for sharing resources, ideas and information about new media art and related research. Its aim is to offer transnational perspectives, and connections between different localities in order to understand the new modes of artistic distribution, creation and thinking in relation to the wider new media culture field.

Network for New Media, Religion and Digital Culture Studies

This page utilises New Media research to explore relationship between new technologies and religious practices.

UCL Global Social Media Impact Study

A global study dedicated to understanding how social networking is transforming society and humankind.
Funded by the European Research Council.
Twitter Lists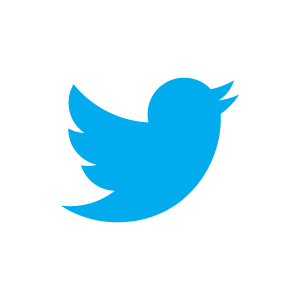 Twitter can be both a useful and cumbersome tool for academics. While many academics use the site, the amount of information being produced by users daily mean it can be difficult to cut the wheat from the chaff in terms of content. Twitter does, however, provide both the hashtag and the list functions which allow users to refine both search and cataloguing. The hashtag function allows users to become involved in specific discussions and find other users. Most hashtag use is linked to current events and is thus very transient in nature: it would be a thankless task to list them here. The list function allows users to curate lists of other users focussing on a specific topic or field, to be viewed outside of their regular feed. There are a great deal of lists on Twitter, they vary greatly in quality. Additionally to this, unlike individual Twitter accounts, there seems to be less corrolation between the quality of the list and the number of subscribers.
Listed below are methods for using Twitter in an academic context, and a selection of lists and accounts relating to the MA and its topics.
Using Twitter for Curated Academic Content

Allan Johnson discusses the problems and solutions for academics on Twitter, introducing useful apps and personal methods of organisation.

New Media and Digital Culture Faculty, University of Amsterdam

A quick link to the current and affiliated faculty on the New Media and Digital Culture Master's program. A useful list for current and prospective students to explore the interests and areas of expertise of their tutors.

New Media and Digital Culture Master's Students, 2013-2014

A list of Twitter users from the New Media and Digital Cultures class of 2013-2014. Here students can connect with each other and work as ambassadors for the course, learning to refine their tweets for an academic context.

New Media and Digital Culture Syllabus 2013-2014

A selection of academics from the Research Practices and Theories syllabi 2013-2014. Although not all authors featured on the reading lists hold Twitter accounts, this list includes very active academic tweeters, such as Jussi Parrika, Geert Lovink and Gabriella Coleman.

This list by Marco Mancuso includes a wide range of international institutions.

In this list Dan Cohen has compiled a selection of over 350 digital humanities scholars.

A list dedicated to authors published by MIT (Massachusetts Institute of Technology) Press.

A research group based at Monash University, Melbourne. Learning/New Media was established in the early 1990s, and concentrates on researching and building the link between technology, media and education. More information on the group can be found on their website